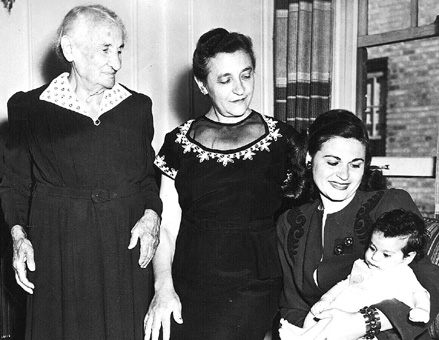 Four generations: baby with mom, grandma and great-grandmother.
Looking for a powerful way to connect generations and preserve memories? Think about creating what's known as a personal history. It could be a memoir, a family biography, an oral history, a legacy letter, or another tribute, and it could take the form of a printed work, a video, an audio recording, or other formats. Whatever form of remembrance you choose, a personal history can have a profound impact on your life and the lives of your loved ones.
Not all of us have the time and creative expertise needed to put together a personal history, however. Remembering the stories and details of our lives is hard enough, let alone figuring out how to build a book or video around them! Fortunately, you have a vital resource in the Association of Personal Historians (APH). Our members are skilled at helping people like you develop your own personal history project - from interviewing you and/or other family members and transcribing the interviews through editing, designing, and custom-publishing a product you can be proud of. Many of our members also do community or organizational histories or oral histories.