Back in the early 1920s, my great-grandmother Sarah shipped a crate of dishes from England to the U.S. as a belated wedding gift for my grandparents. She was too cheap to have them professionally packed—or she didn't consider the need for this—so only a few survived.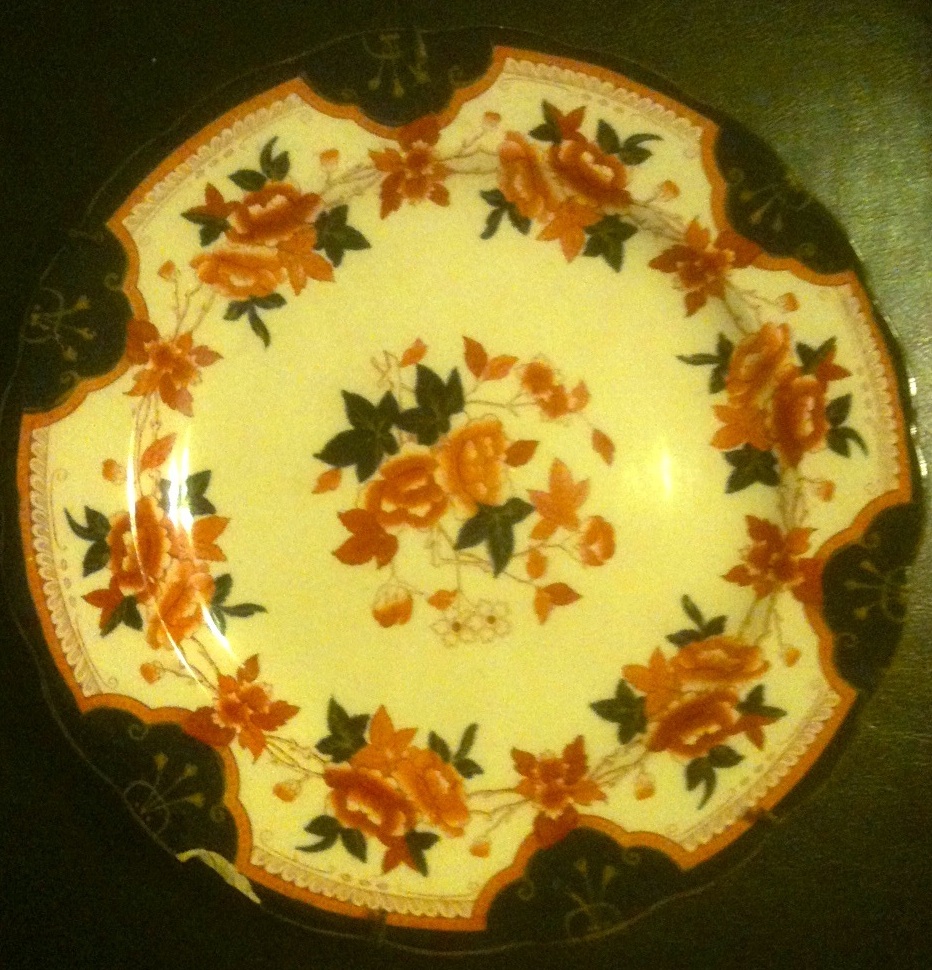 Maybe it's just as well. The dishes are not attractive. In fact, they are downright ugly: a slightly off-register pattern of orange and navy on a cream background, now crazed with age. Neither are they particularly valuable, at least in any monetary sense. But because of Great-grandma's negligence, they most certainly are "rare."
For years Grandma displayed a few plates on her mantel amidst examples of radiation-emitting orange Fiestaware and pots of trailing ivy. When she died, each of her grandchildren got three or four pieces of the stash. Fifty years of loving care had not altered the obvious. The dishes were still ugly.
Grandma died forty years ago. Ever since, in homes across the U.S., my siblings and I have dutifully displayed one or two plates or bowls—or in the case of my unfortunate sister, a large and cumbersome soup tureen. When our children grew up and moved into homes of their own, each was presented with a couple of pieces, a token of our misguided legacy. None of the current generation, except for the oldest granddaughter, even knew Grandma. Yet in first apartments and starter homes, propped up or hung somewhere amidst shabby chic or IKEA or Crate & Barrel, is an orange-and-navy reminder of generations past.
The dishes will always be ugly. And, to the best of my knowledge, no one has tried eating from them. But the ties they represent, binding us one to another, will keep them in our homes and in our hearts, forever. The story of the dishes is one worth telling—and saving.
~~~ APH: Life, Stories, People ~~~