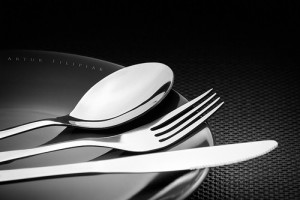 I've been ruminating. When I was asked to write a post for the APH blog regarding the recent publication of Skills for Personal Historians and Business Tips for Personal Historians—two collections of tips and advice from my former blog about personal history—I had a hard time deciding on what to write.
I didn't want to do a self-promotional piece. No one wants to read those. I could talk about  personal history skills but much of that is already in my books.
I thought of writing a tongue-in-cheek piece on "10 Reasons Why You Should Not Buy These Books," number one being, "Who has time to read?" Fun, but that didn't feel right either—a too thinly disguised sales pitch.
Then I had an idea. I would write about what I learned over the course of five years of blogging. For those considering blogging or who already blog, there might be some useful tidbits.
So what did I learn? There were a number of surprises along the way. The biggest was I discovered that who I thought I was writing for at the beginning soon turned out to be a different audience altogether.
My early posts were aimed at DIY personal historians—relatives or friends of the subject. It didn't take long to realize that the people who were really looking for help were those new to the personal history business. And that's where I put all my energy. If you're thinking of blogging, make sure you have a clear idea of your audience
Speaking of writing, I learned that I actually liked creating blog posts. I wasn't convinced when I started, but they suit my style:  short, informative, and conversational. I'm not someone who does well with longer formats. War and Peace is not my forte.
I did a lot of research on successful blogging before I started, and the advice paid off! I showed up consistently, geared my content to a specific audience, made the posts easy to scan, gave content away, and used other social media to attract viewers to my blog. In the end, I had nearly 400 subscribers and over 300,000 visitors a year, and I showed up on Google's top 10 page listing for personal historians.
I learned that I needed "web love." It can be lonely sending stuff out into the digital universe without hearing a friendly voice back. Readers' comments were my fuel. To all of you who took the time to leave me comments, thank you. You kept me going.
I learned that writing three posts a week is hard work. It's like churning out a column for a daily newspaper. You have to deliver. I must admit there were days when I had no idea what I was going to write.
It's surprising how inventive you can be under pressure. I found, among other things, that my cat and my mother came to my rescue a number of times. They were the inspiration for several posts including "6 Lessons My Cat Taught Me About Time Management" and "8 Lessons My Mom Taught Me About Marketing."
Not surprisingly, I found it hard to close my blog and say goodbye to so many of my great readers. I felt connected and was concerned I was letting them down. But it was becoming harder to come up with fresh, useful material. It was time to quit.
Finally, I learned it's true what they say about how to eat an elephant . . . one bite at a time.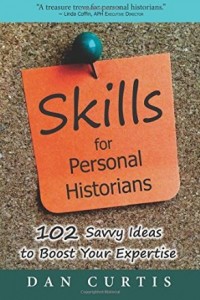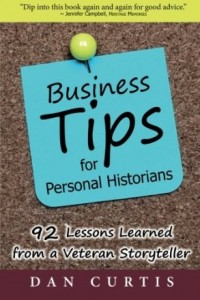 Had you asked me when I started my blog if I'd like to write two books for personal historians, I'd have thought you daft. But here I am, delighted to have many of my posts live on in book form. What's even better, all the proceeds from the sales will go back to the APH to support the professional development of our members.
Okay, that's it. But before I go, I can't resist a plug. If you buy these books you'll not only have a resource full of useful advice, but you'll also feel good knowing you're supporting your fellow APH members. What's not to like about that?
Both of Dan's books are available to the general public through the APH Store where you will also find many other good books and other products by and for personal historians, plus some of  the hottest memoirs on the market. Check it out!
~APH: The Life Story People~
photo credit: Cutlery on a dish via photopin (license)